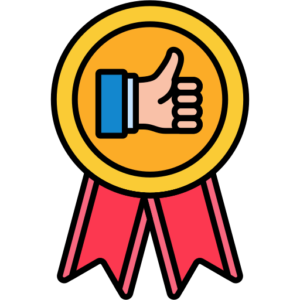 Sanjay IPM is proud as the leading Packers and Movers in Satna. We are recognized to offer household shifting, office relocation, loading and unloading, insurance and other services at reasonable prices across India. We have become the first choice for our customers because of our top quality services. 
We are efficient, reliable and cost-effective packers and movers in Satna MP. We have market understanding, experience, and expertise in offering best services to the clients. We are proud to have a skilled team who is well-trained to handle all personal and commercial packaging solutions. 
We are proud of – 
Having vast networks across the nation 
Fully computerized and connected branches 
Well trained experts for shifting and relocating 
Vast space for warehousing 
Why Choose Us?
Our team of Satna Packers and Movers is doing well over the years. There is no need to stress related to your vehicle and household goods when moving them.
Our experts provide Satna transport services at affordable prices. We ensure full protection of your goods when moving them against rain, fire and dust. We also handle loading and unloading of goods and protect them against any jerk on the move. 
Our Services 
Sanjay IPM is the best packer and mover in Satna, MP to meet all your needs. We are well versed in MP transport Satna. We can pack all your goods with utmost care. We ensure total security of goods in transit. 
Home Relocation
Office Relocation 
Insurance 
Car Transportation 
Storage 
We are well versed in operating our movers and packers over the decade and we have assured utmost customer satisfaction with regards to our services. We provide our services at discounted rates in Satna. We have access and a vast network in different corners of the nation to make your move safe and simple. 
Materials and Safety
At Sanjay IPM, we use heavy duty and thick iron sheets to pack goods. It requires fewer workforces and saves cost. We provide ample space on containers as per your needs and we can move good volume of goods. Our packing staff is well trained to ensure security of your goods. We can pack electronic and glass items and wrap them well with utmost care to avoid any jerk while moving them. 
Our professionals are highly specialized in using top quality and latest technologies in moving, packing, loading and unloading. Our experts always ensure avoiding any inconvenience or damage in the moving and packing process. We have always ensured the best work of expert movers and packers. We provide a wide range of services in Satna and several other cities. We understand how stressful the shifting process is. If you are looking for reliable and expert movers and packers, your search ends here. Feel free to contact us for a free quote.